Marseille's Orange Velodrome Becomes 100% LED Illuminated with Signify
Signify has turned Orange Velodrome in Marseille, France, into the largest 100% LED stadium in the country. The company's connected lighting system Interact Sports also integrate light, sound and animation to provide immersive experiences for the audience.

Signify's Philips ArenaVision LEDs were installed in the stands (terrace lighting) and on the field (pitch lighting) meeting the latest standards of international sports federations and broadcasters, and offering best-in-class field of play lighting and light shows to build fan excitement. Without flickering, the LED technology allows fans watching at home to follow all details of the game in high definition.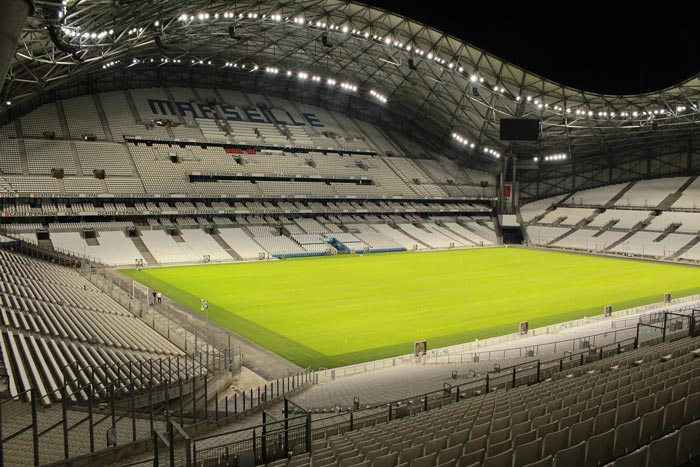 (Image: Signify)
On top of being eco-responsible, Signify's connected lighting system at the Orange Velodrome showcases a long lifespan, flexibility and extremely reduced maintenance, contributing to the stadium's sustainability policy. Thanks to the Interact Sports software the lights can be adjusted to cater different sports and entertainment events.

"We are particularly proud of our collaboration with the Orange Velodrome, which allows spectators and viewers to experience unique light experiences synchronized to the music. The system also supports the stadium in achieving its responsible and environmental goals enabling durability through longevity and significantly reducing maintenance. In addition, we've signed a 15-year service contract ensuring continuous performance of the lighting installation," said Thomas Bozek, Head of Professional Sales of Signify France.